Prince Louis will be christened behind closed doors in a private ceremony.
Proud parents the Duke and Duchess of Cambridge, and Louis's older siblings Prince George and Princess Charlotte will be there for the service on Monday in the Chapel Royal at London's St James's Palace.
Here are some things to look out for on Prince Louis's big day:
As he is taken to and from the service, it will be the first time Louis has been seen – other than in photographs released by Kensington Palace – since making his public debut on the steps of the Lindo Wing.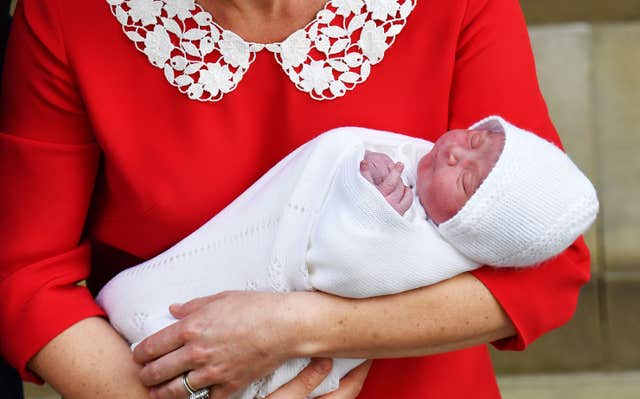 Prince George gurgled and blew bubbles ahead of his christening in 2013, while Princess Charlotte was seen crying as she was about to be taken into church in 2015.
Charlotte – who is only three – is becoming known for her polished public appearances where she confidently gives a royal wave for the cameras.
Will Prince George get bored?
George was spotted looking less than enthused at the Trooping the Colour celebrations in 2017.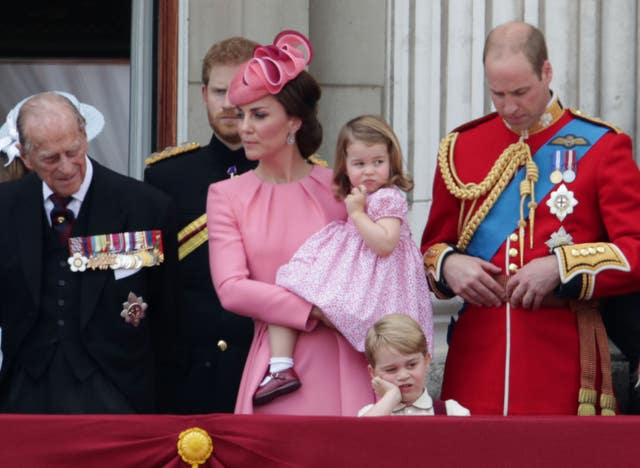 George, who is nearly five, is expected to join his family for the 40-minute church service, but royal nanny Maria Teresa Turrion Borrallo could be on hand in her traditional Norland uniform to look after her charges.
William and Kate's choice of godparents offers an insight into their trusted inner circle.
In the past, the duke and duchess have chosen close friends and confidantes including their university friend Oliver Baker and Kate's school friend Sophie Carter.
Kate's sister Pippa Matthews, who is expected to attend, is pregnant with her first child.
It will be Meghan's first time at a royal christening if she attends as expected.
All eyes will be on the duchess's choice of outfit and whether she continues her trend of opting for a neutral palette.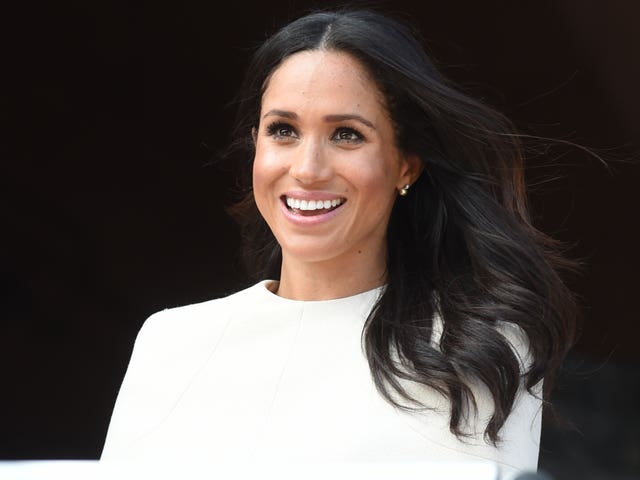 Royal fans will also be looking for signs of broodiness as she joins the Cambridges' young children at the service.
Meghan's father Thomas Markle has revealed her longing for a family, saying: "There's got to be a child in the making, somewhere soon".
The frilly christening gown
Royal babies are baptised in the same intricate cream lace christening gown.
It is a replica of a 19th century one used for most of Queen Victoria's children which is now too delicate to wear.
At the christening of William's children, there has usually been a poignant nod to the duke's late mother Diana, Princess of Wales, who was killed in a car crash in 1997.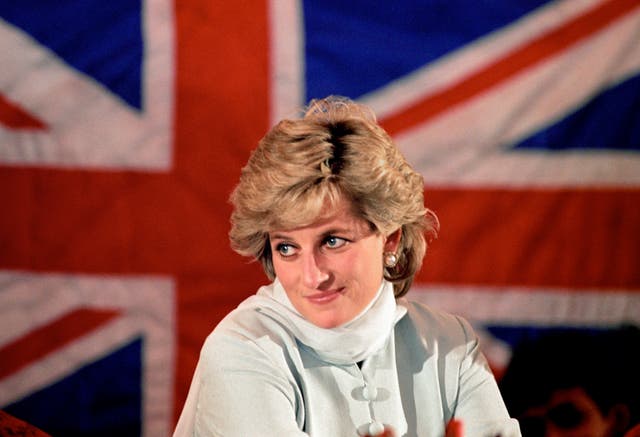 The princess's friend Julia Samuel was made George's godmother, while Diana's niece Laura Fellowes is one of Charlotte's.
The Chapel Royal is where Diana's coffin lay before her funeral to allow her family to pay their last respects.